What is the Pattern Platform?
ANY MISSIONARY, ANY CHURCH, ANY DEVICE
Pattern Platform was born from the belief that the task of sharing the gospel and making disciples "to the ends of the earth" is not limited to the select few, but is the responsibility of every believer. Apps created on Pattern Platform are formed to help make this a reality – even in places where gospel access is restricted by hostile governments and ideologies.
Our unique platform simplifies the process of creating a custom app.
Design your app Create your content Launch your app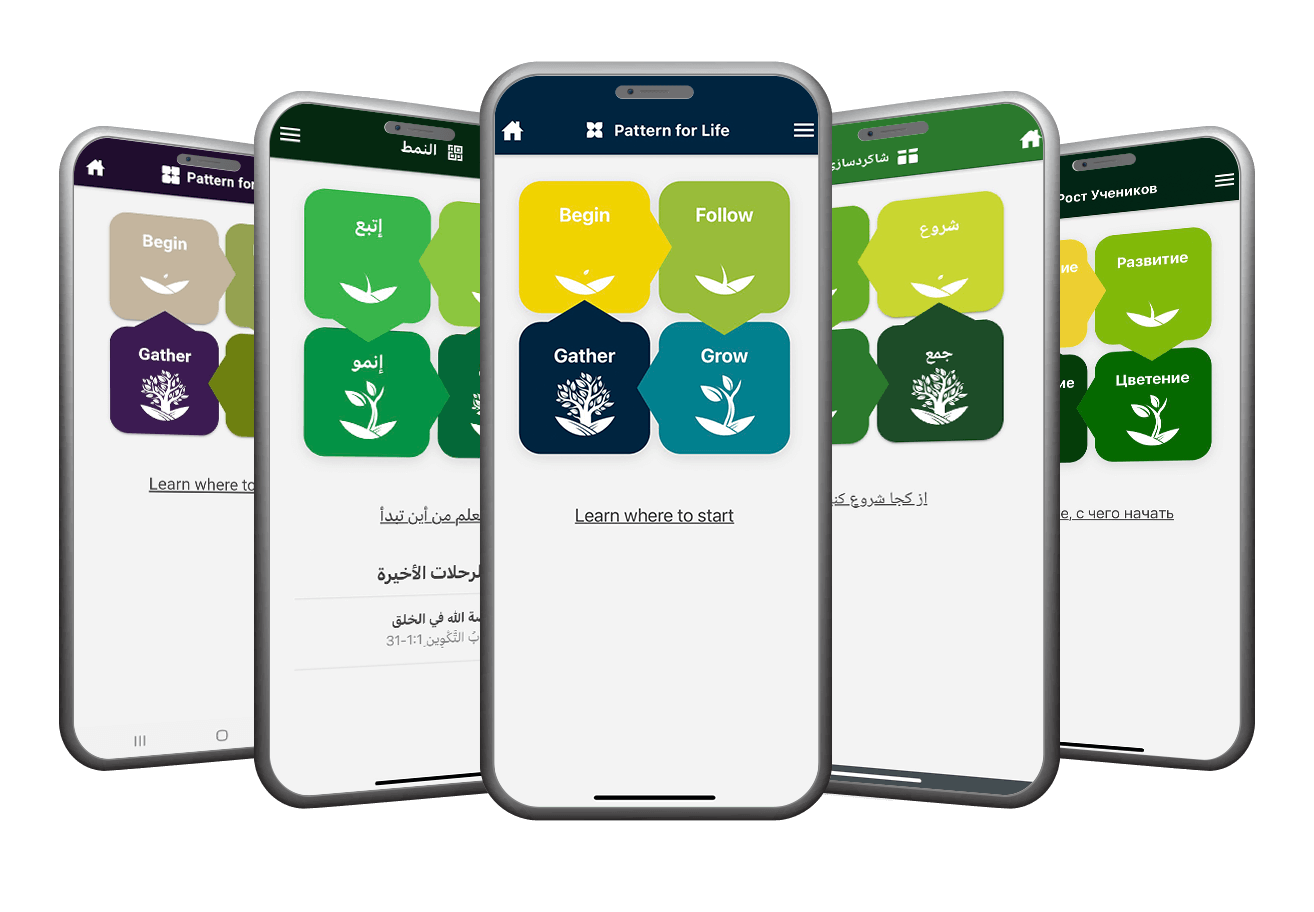 150
Apps
50
Languages
We have the audacious goal of launching 150 apps in 50 different languages by 2025.
Our mission is to leverage technology to accelerate gospel proclamation and disciple-making.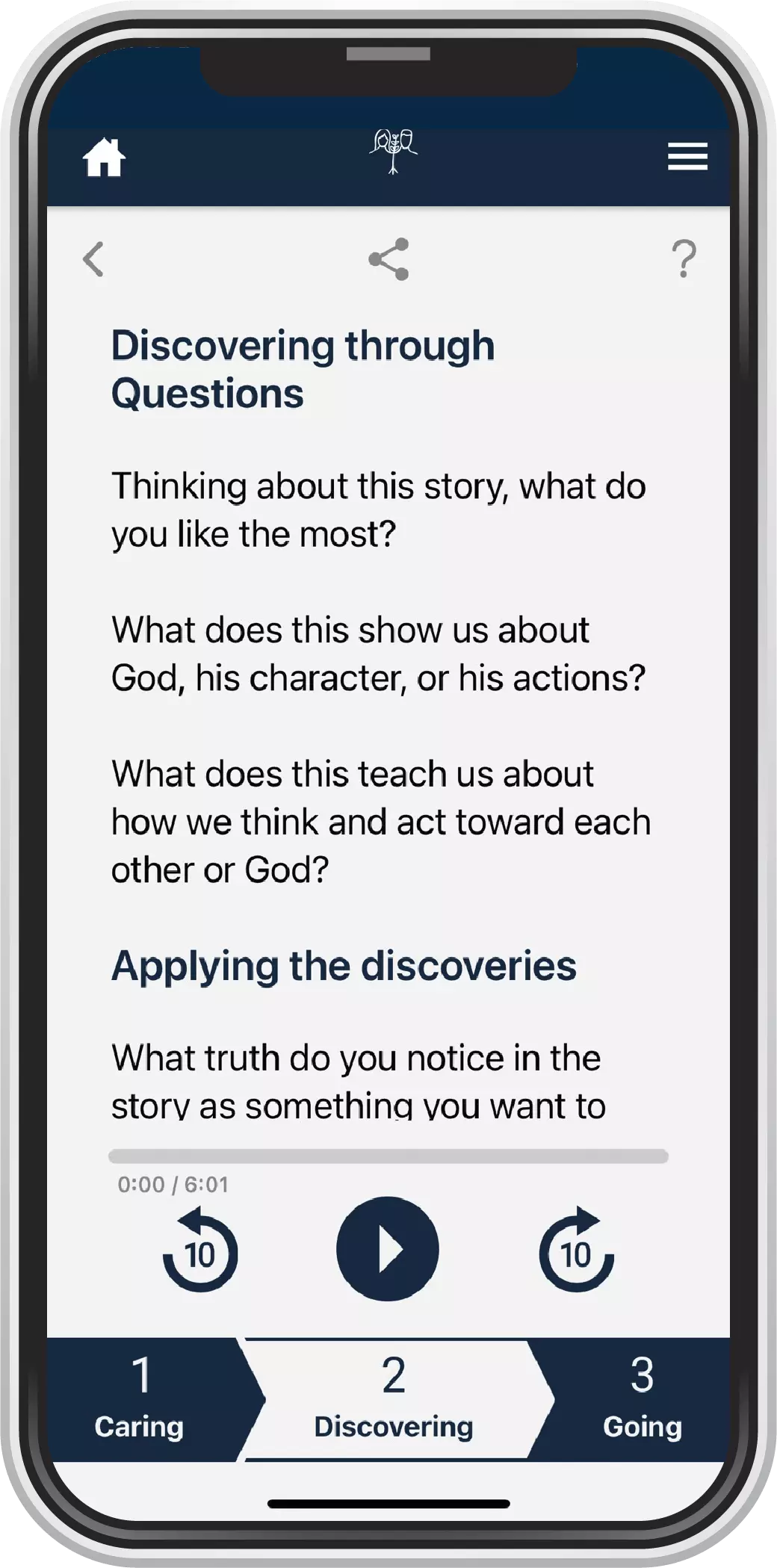 Simple Gatherings
Around the world today, millions of people are coming to faith in Jesus through a basic pattern. In small, simple gatherings:
They are discovering the truth of God's Word.
They are learning to hear his voice through Scripture.
They are obeying his commands and sharing his good news with others.
And when new believers experience this simple pattern of discovering, hearing, and obeying, Jesus establishes his Church and movements are born.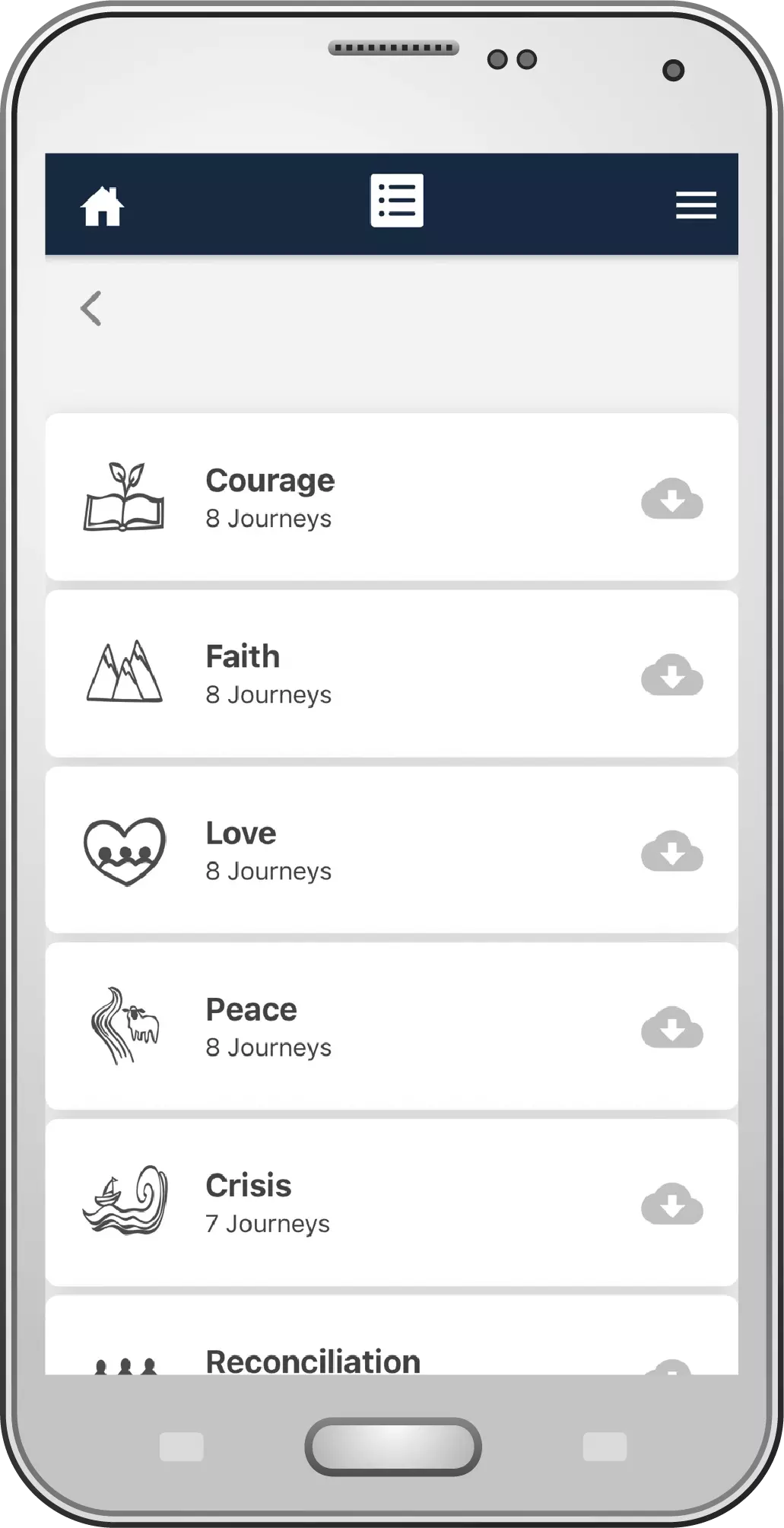 Simple Studies
Mirroring the spiritual life cycle, custom Pattern apps empower missionaries, church planters, pastors, and other disciple-makers to create Discovery Bible Studies and other discipleship material tailored to the needs and languages of their culture and people.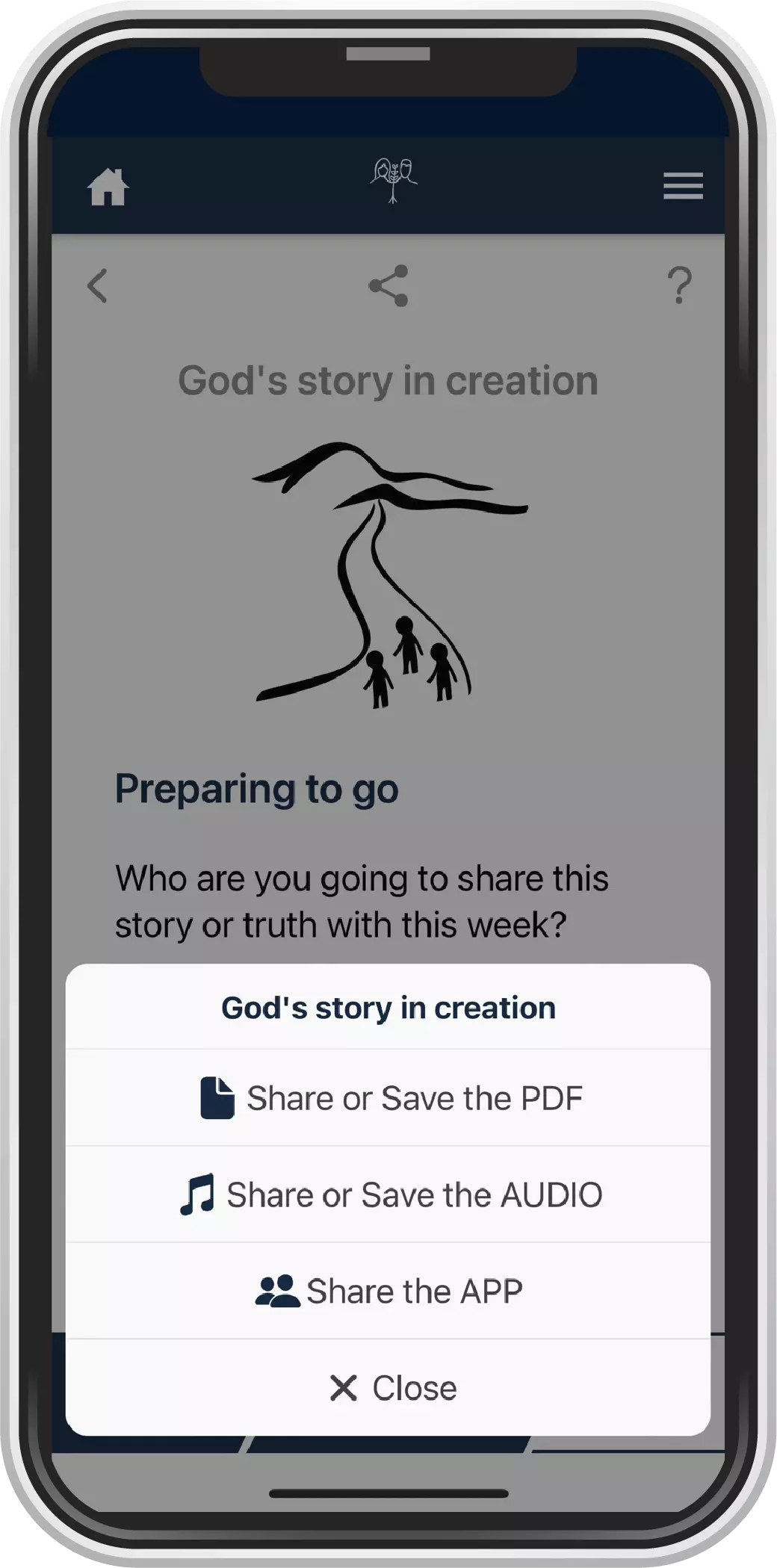 Simple Sharing
Each custom Pattern app – fully loaded with the truth of Scripture and the DNA of disciple-making movements – can then be shared endlessly and easily, all under the radar of hostile governments opposed to its message.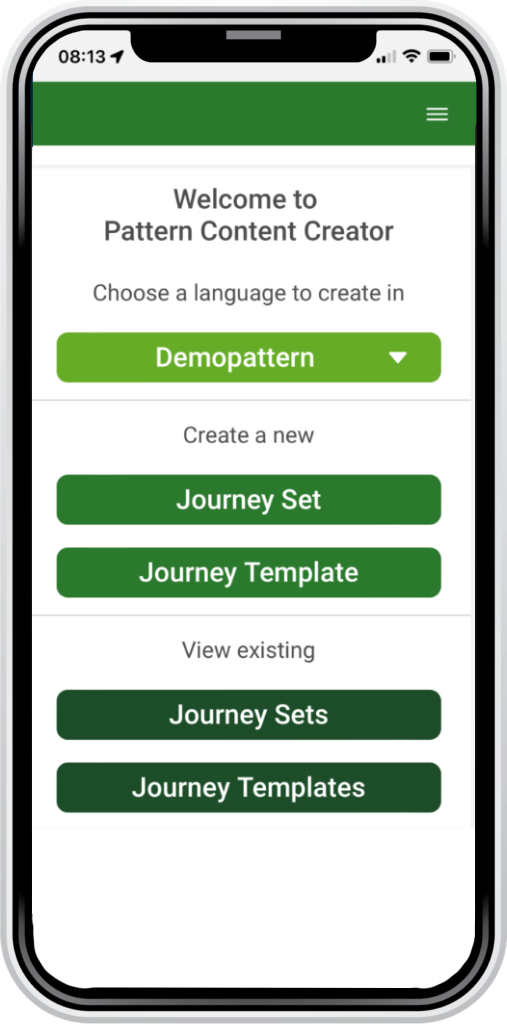 Simple Creation
Unlike most small-group discipleship resources, apps created on Pattern Platform are filled with the custom content of the missionary, pastor, or small-group ministry leader.
Our Content Creator web app makes this process incredibly simple. That means the spiritual growth path, the meeting guides, and all the Scripture lessons are tailored to the needs of each group.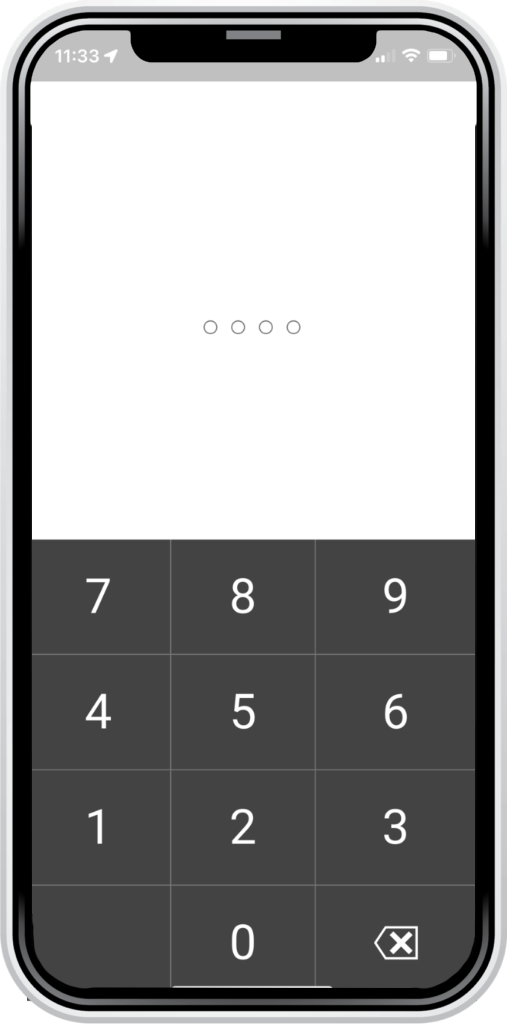 Security First
Our on-device apps and cloud systems store no personal or device information. All data is encrypted when downloaded and when stored on the device. We have an optional PIN Lock Screen for all versions of the app.
There are additional, unadvertised features for our secure Android app which are used in locations unfriendly to the gospel.
Check out Pattern's features and options.
Who is it for?
Missionaries
If you're a missionary . . . imagine being able to share an app with new believers and knowing it will help them not only become disciples, but disciple-makers . . . even if you never see them again.

Churches
If you're a pastor . . . imagine being able to create a journey through Scripture that all of your parishioners and small-group leaders can traverse together – and then share with others.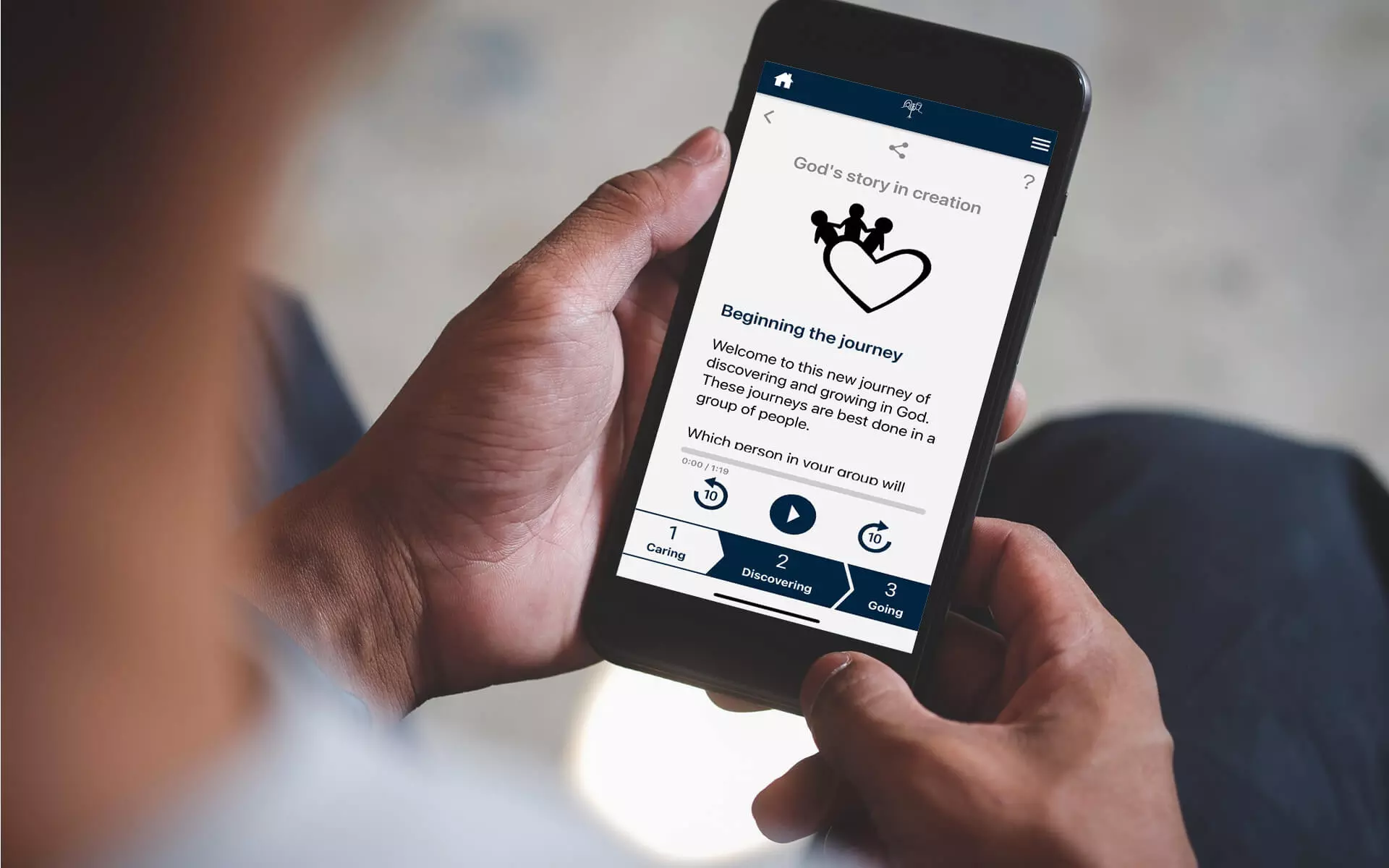 Small-Group Ministries
If you're a small-group leader . . . imagine being able to craft and compile all of your discipleship and leadership resources in one place, where your group members can easily access them and pass them on to others they are discipling.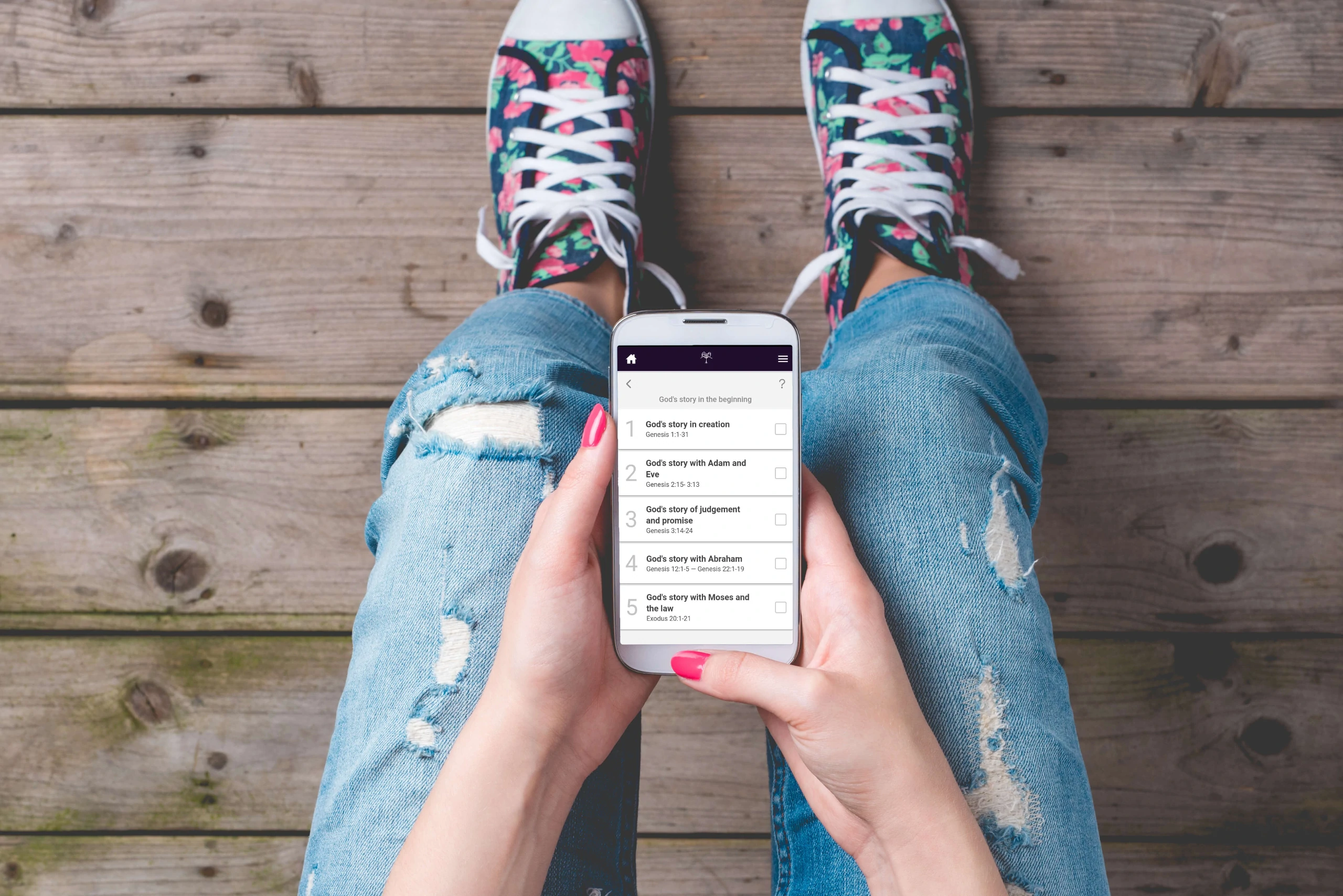 Pattern can accelerate gospel access in any context.
Person to person. Home to home.
Block to block. City to city.