Our Mission
Our team wants to be a part of catalyzing disciple-making and church planting movements so that Jesus receives his inheritance of people from every language, people, and nation.
To assist in that mission, we built a platform for any missionary, church, or group pursuing movements so they can each create and put a disciple-making and church gathering app in the pocket of anyone, any language, anywhere.
We believe in a community-based discipleship application that passes from person to person, with content created at the very edge of the work, and that governments will find nearly impossible to stop its spread. It empowers every app partner with a resource for discipleship that can go from person to person, house to house, and city to city.
We have the audacious goal of helping groups launch 150 disciple-making apps in 50 different languages by 2025.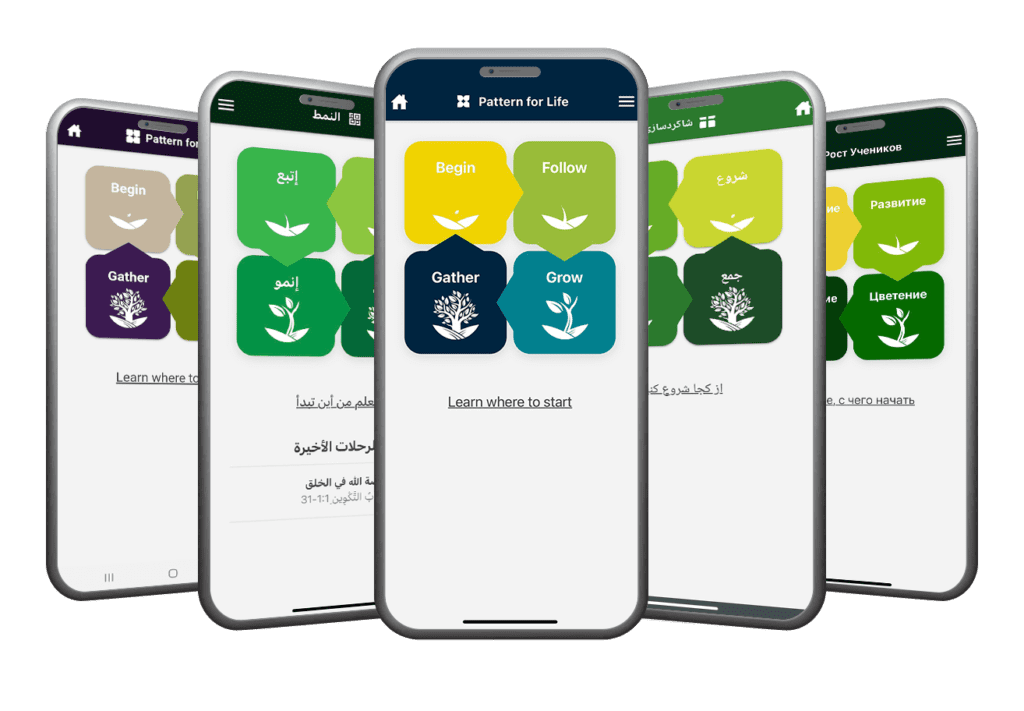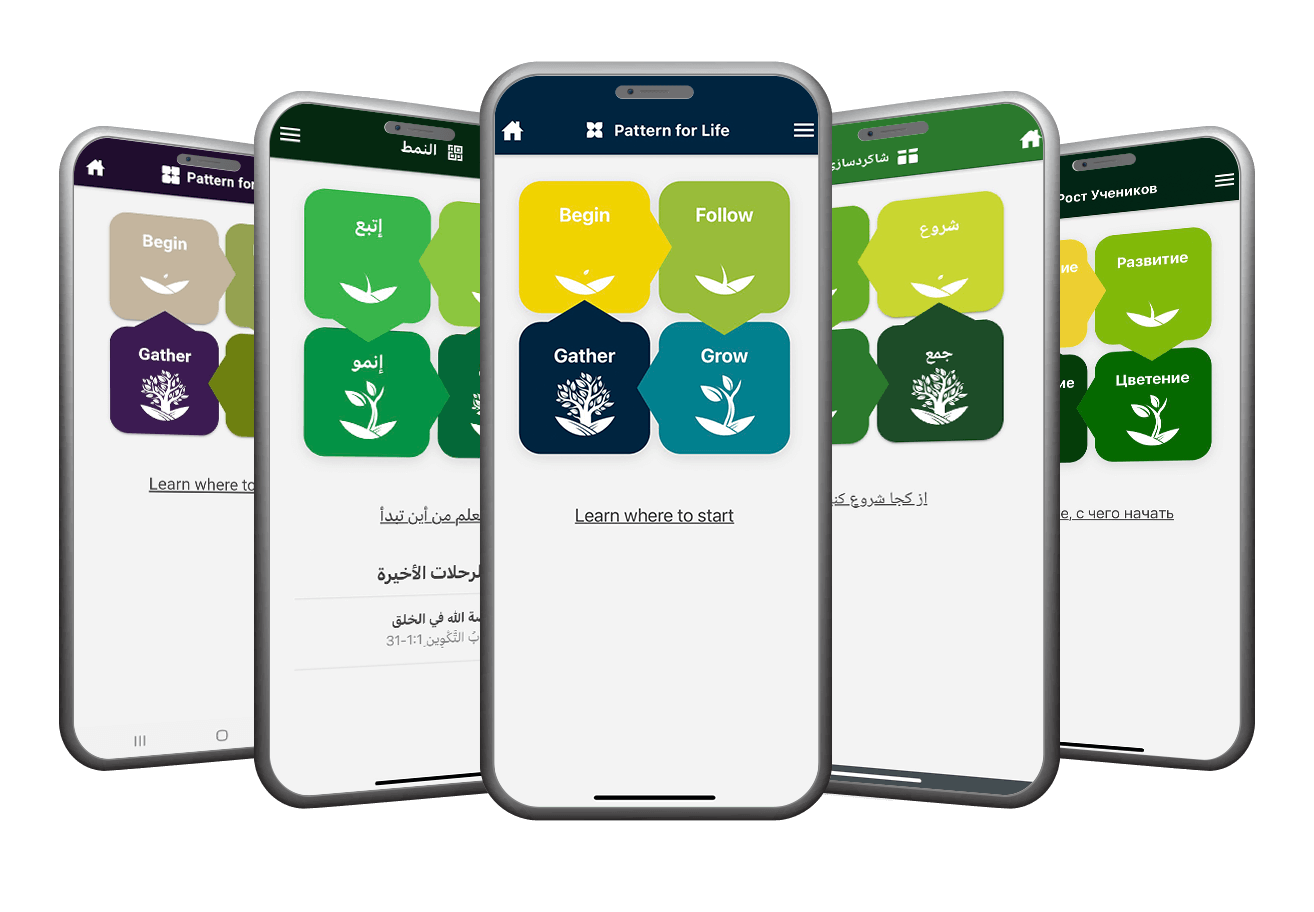 Beliefs
Current and future software products are produced for the sole use of people and groups who are in alignment with Evangelical Statement of Faith.
Business Structure
The Pattern Resource Group LLC (PRG) was created by a non-profit to best facilitate the Pattern Software Platform for use by missionaries, churches, and other evangelical organizations in their pursuit of disciple-making and church planting movements.
Oversight
The PRG is overseen by a seven-member board who ensures that all funds are spent in manners appropriate with the mission and vision of the company, and which honors the capital investments of any partner non-profits who seek to participate in the vision. All financial reports are audited by the founding non-profit.
Should there ever be a profit from the business, it will be reinvested into the company. Should the LLC be dissolved all assets, including software rights, will be passed on to the control of the founding non-profit organization.