Welcome to Pattern!
Pattern Platform partners with ministry leaders to multiply their efforts by helping them create their own simple, reproducible, and customized small-group discipleship app.

Watch this 4mn video overview and explore our website to learn more!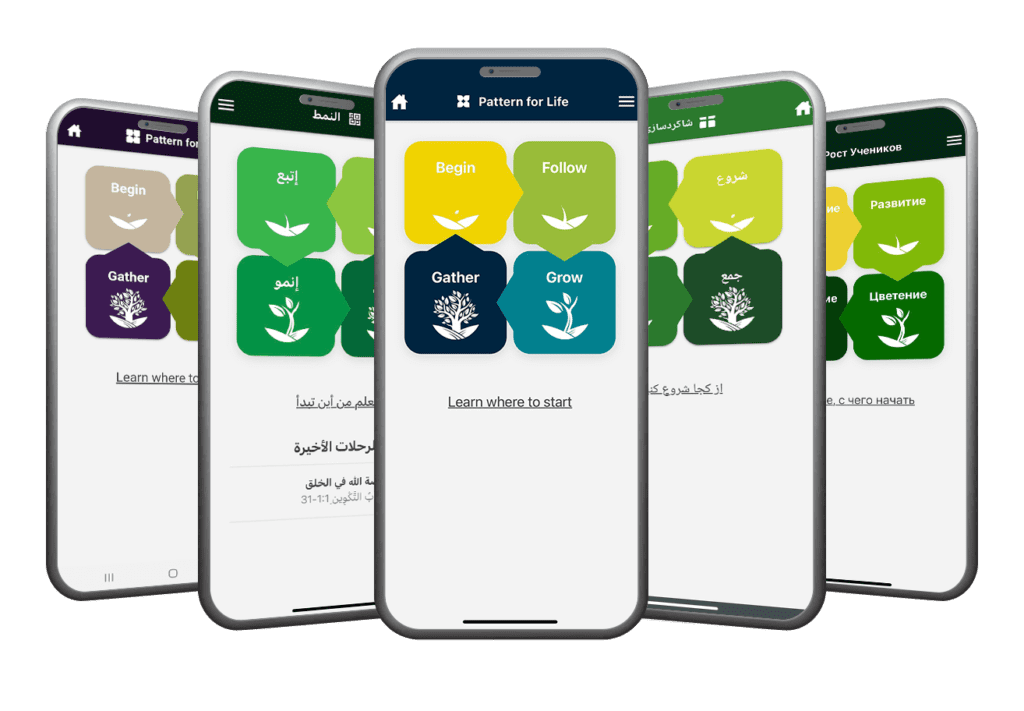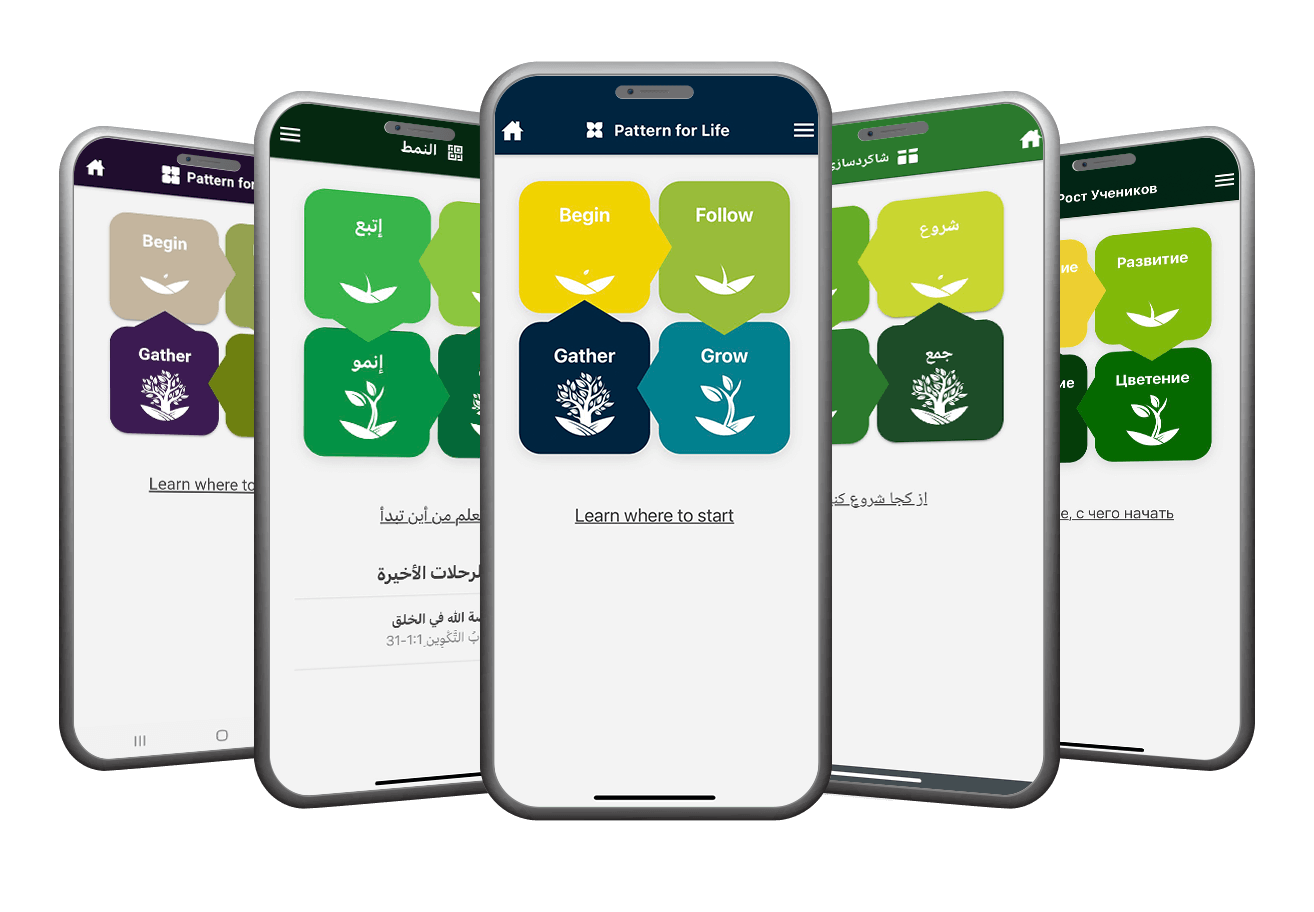 Why Pattern Platform?
Vast regions of the earth are filled with spiritually lost people. A third of the world has been denied access to the gospel.
Hostile governments make sharing the gospel with unreached people groups expensive and dangerous.
Pattern's mission is to leverage technology to accelerate gospel proclamation and disciple-making.
Pattern partners with missionaries and churches to build custom discipleship apps that serve to multiply their disciple-making efforts – with security features that allow exponential, free distribution under the radar of hostile governments.
What We Built

Pattern Platform is a digital discipleship resource engineered for global scaling. We build apps customized to the language and context of unique people groups.
These apps can be securely shared phone-to-phone, in essence becoming an unlimited digital printing press of discipleship resources for anyone, anywhere.
What We are Hearing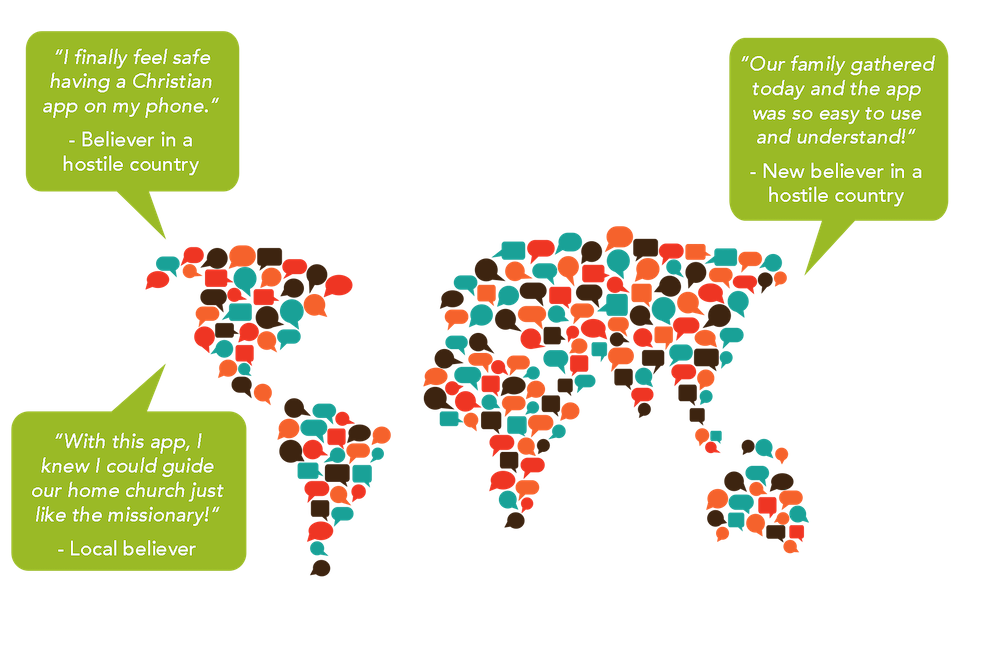 By the Numbers
Since our start in 2021…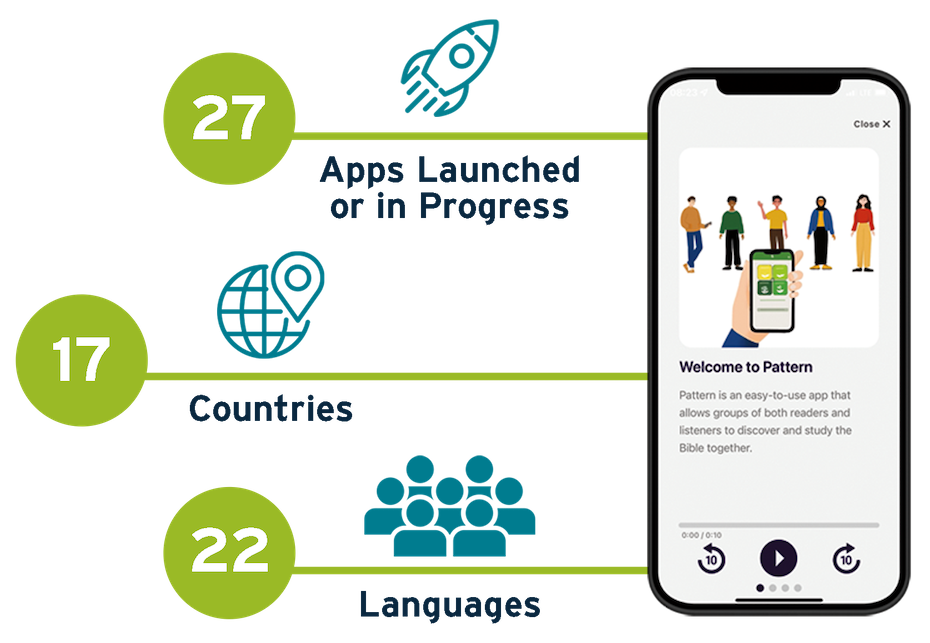 What's Next
We have the audacious goal of launching…

---
Beliefs & Structure
Beliefs
Current and future software products are produced for the sole use of people and groups who are in alignment with the Evangelical Statement of Faith.

Organizational Structure
Pattern Resource Group, LLC was formed by a non-profit. This structure was established to facilitate the development and distribution of discipleship and church-formation software for use by all evangelical churches and missions organizations.

Pattern is overseen by an independent board and effectively functions as a non-profit, offering below-cost software services with subsidies and grants provided through donor initiatives.